You Gotta Love Them Cats is a Cat and Kitten Rescue based in Las Vegas, NV. Our mission is to help cats and kittens in need through fostering, rehabilitation, permanent placement and providing sanctuary when necessary.
We do everything we do because we love cats. We really love cats. These beautiful, smart creatures bring so much joy, laughter and pure love into our lives, there's nothing we wouldn't do for them. We lose sleep, we rack up enormous vet bills, we have our hearts broken when we hear of how they have been abused or mistreated, but we continue on because we know that there are always more who need to be rescued.
All animals in our care receive excellent medical ( sniffles? let's get to the vet! ) nutritional (trust us, our cats eat better than we do!) and emotional support and are fostered in stable, loving homes.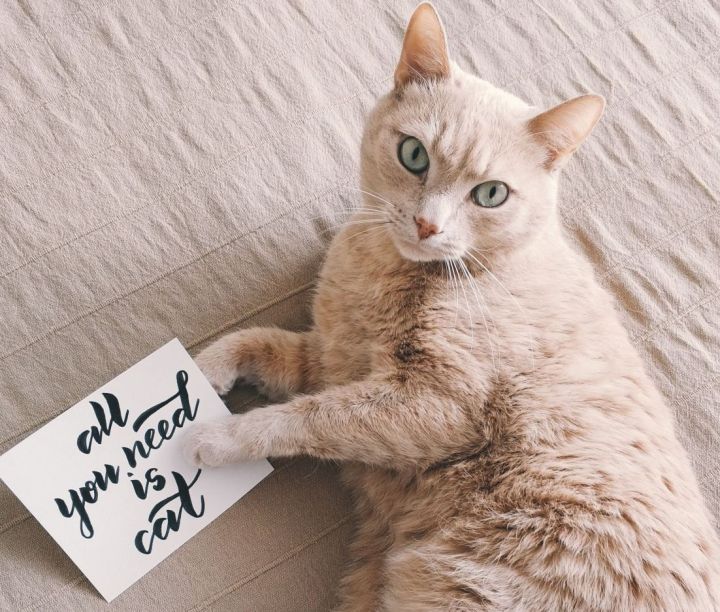 WE ARE A 100% VOLUNTEER RUN ORGANIZATION WITH NO PAID STAFF.
It is our moral duty, as well as our pleasure, to help these innocent, vulnerable cats and kittens who come into our care.
We are not a shelter, nor do we have a public adoption center. All cats are fostered in family homes until adopted. BTW, we are soooo grateful for our foster volunteers!
You guys rock!!
We do not receive any grants or assistance from any government agencies. We are funded entirely by the generosity of our adopters and friends of the animals within our community. 100% of all donations goes directly towards helping animals in need.
Our biggest expense by far is our medical bills. Every cat that comes into our care gets a full, complete check by a veterinarian and every year our "permanent residents" go back to the vet for checkups and vaccinations. Some cats (especially our senior and disabled cats) need more costly treatments, medicines, surgeries and supportive care, and this stuff is not cheap! But we spare no expense when it comes to the health and quality of life for the cats who come into our rescue organization.
"In ancient times, cats were worshipped as gods; they have never forgotten this."
Please Follow Us On Facebook: facebook.com/YouGottaLoveThemCats/
Thank you so much for your continued support! We couldn't possibly do all that we do without the help of our volunteers and adopters!!
We also care about seniors and people with disabilities
We offer support by delivering cat food, litter, treats, etc. to people who can't drive or may have a difficult time lifting or carrying. We also check up on seniors and their cats. Delivering supplies and checking in helps seniors who want to stay in their homes with their cats as oppossed to moving into a retirement facility.